No Frills Buffalo Presents
Authors Night
Buffalo Repertory Theater
16 Linwood Ave

December 7th
7-10 PM

Beverages Provided by

Community Beer Works

NEW FICTION

<<<>>>
Boneshaker
by Jeff Schober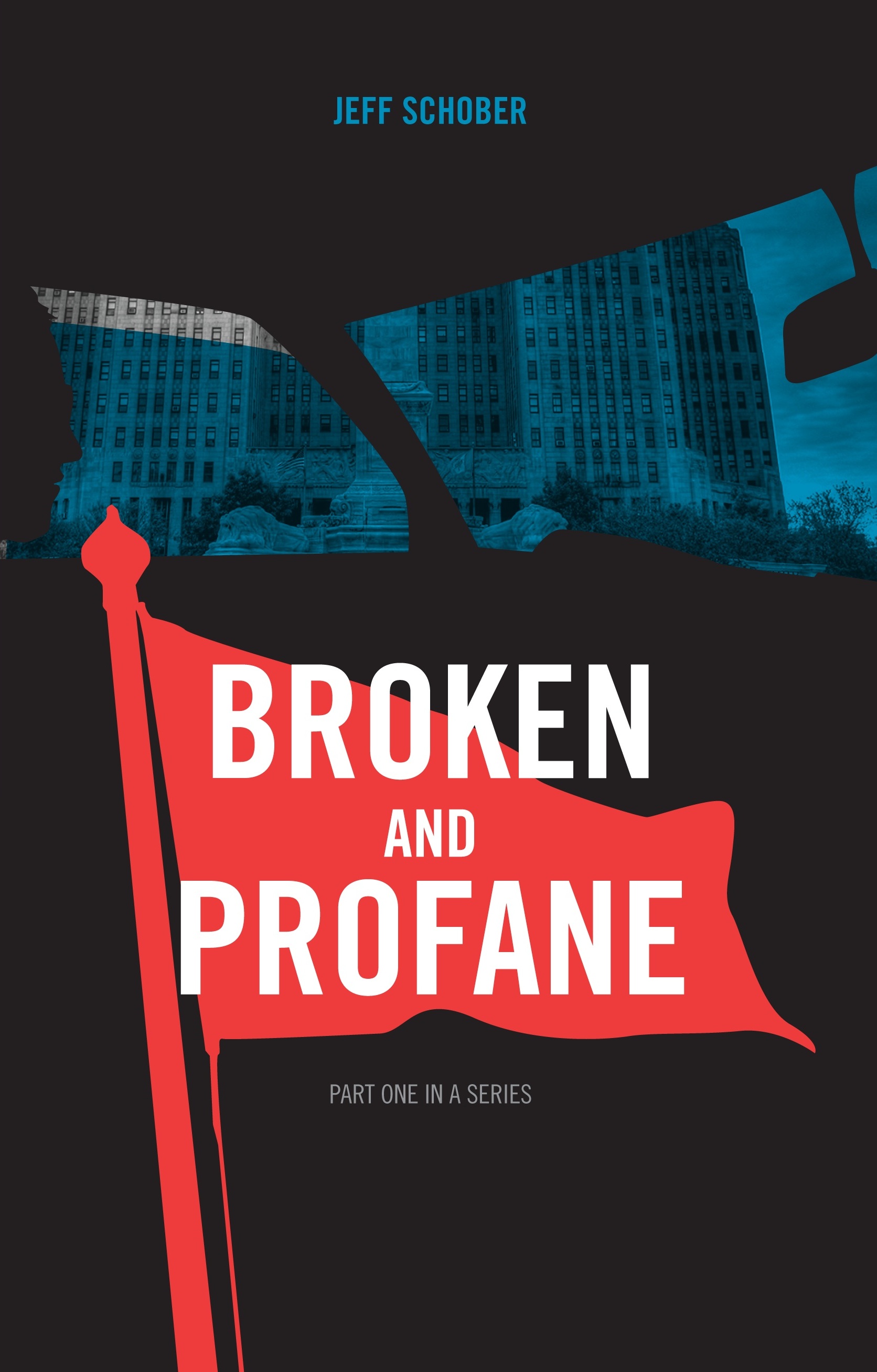 A nurse from a Buffalo hospital punches out at midnight, then disappears, leaving an abandoned car in the parking lot. Four days later, the investigation falls to detectives Mark Bennett and Salvatore DeAngelis. Despite August's heat, the case is ice cold — no suspects and no clues. Meanwhile, on a sweltering afternoon, patrolmen George Pope and Bobby Bennett respond to a routine domestic call, encountering a drug-addled mother in conflict with a father trying to do right by their infant daughter. The legal system offers clear-cut answers, but how should officers respond when the law is flawed? As Mark Bennett struggles with his investigation, a woman appears in the detective bureau carrying his dead father's tie clip. They were once good friends, she claims, although Bennett has never heard of her. Now she asks a favor... The second installment in a series, Boneshaker is crime fiction inhabited by gritty characters who grapple with gray areas, explore the past, and tread staggered pathways between right and wrong.

<<<>>>

Running with Buffalo
by Michael Farrell

Joseph P. Cahan doesn't want much.
The recent college grad wants to see his first published story en route to a writing career. He wants to pursue this path in his New York hometown, aside his Irish family and life-long friends who live for football, stout and the Stones. He wants to move on from a tumultuous Dylan-soundtracked romance that had to end. It's not much—but he wants it all.
Unfortunately, in the nine months following his 2001 graduation, Cahan finds these seemingly simplistic desires not so easy to realize.
Told through the voice of an idealistic Cahan, Running with Buffalo is about understanding a present that longs for the past, while perpetually trying to figure out an uncertain and frightening future. It's a humorous and heartfelt testimonial about life's fearsome complexities, unanticipated changes, and the simple truths that could quell the intensity of it all. It's about the uneven journey to find a place to call home.
And for Cahan, it's about running with Buffalo.
<<<>>>
New Poetry
All Sail, No Rudder
by Frederick Whitehead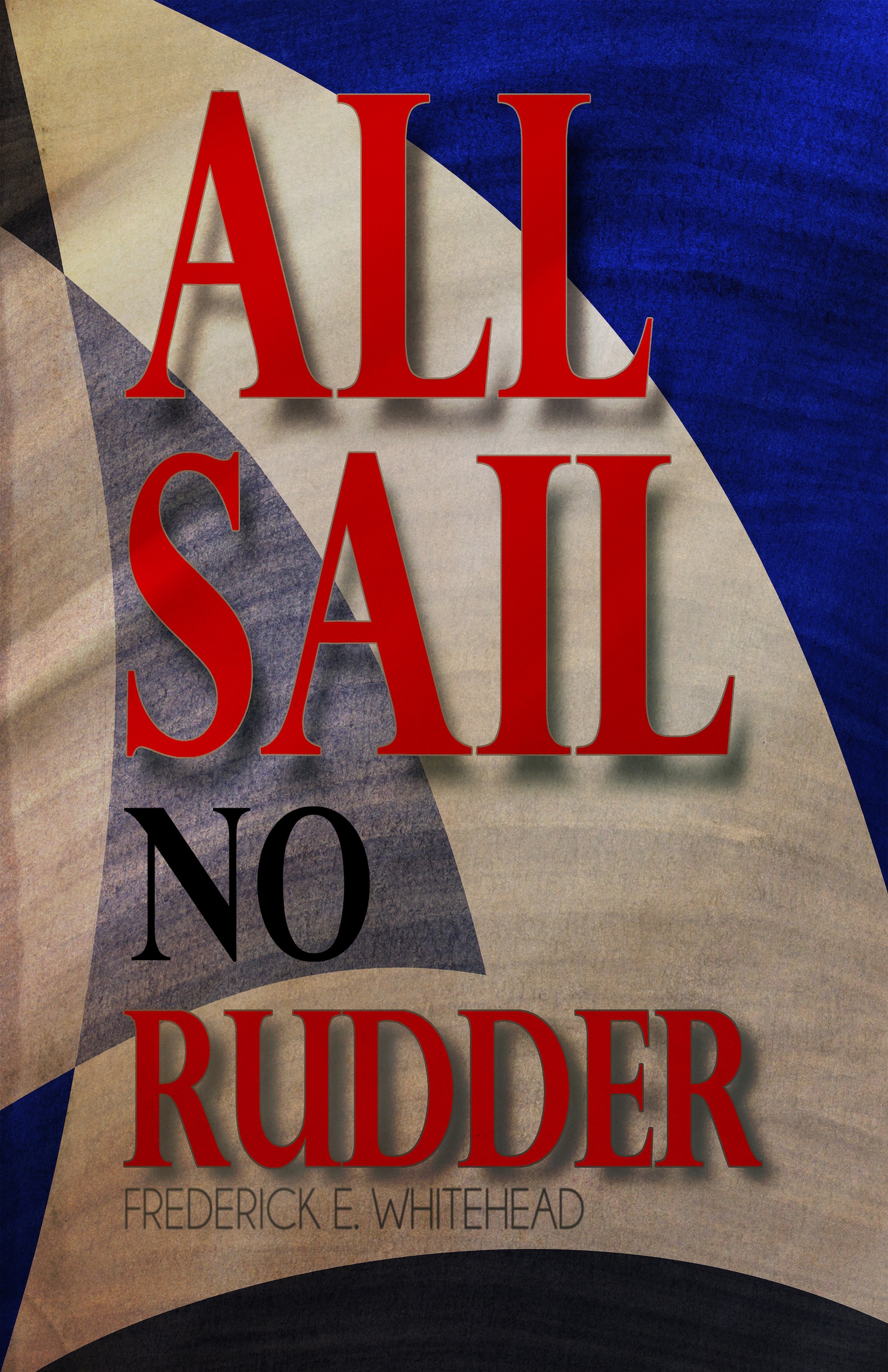 From the Introduction by David Landrey
Reading All Sail, No Rudder, I feel as Hawthorne must have felt reading Moby-Dick;
"…eternity spread before him and the mysteries of life played out against its backdrop."
Fred Whitehead's poems approach eternity again and again, seeking access, expressing wonderment at how our minds and spirits try to reach it, try and fail and try again. So many attempts, so many failures; yet the efforts are never in vain. Consider "the heron": rising in the dusk "as if she knew/exactly where the portal is"

<<<>>>
Unfinished Suite
by Mark C. LLoyd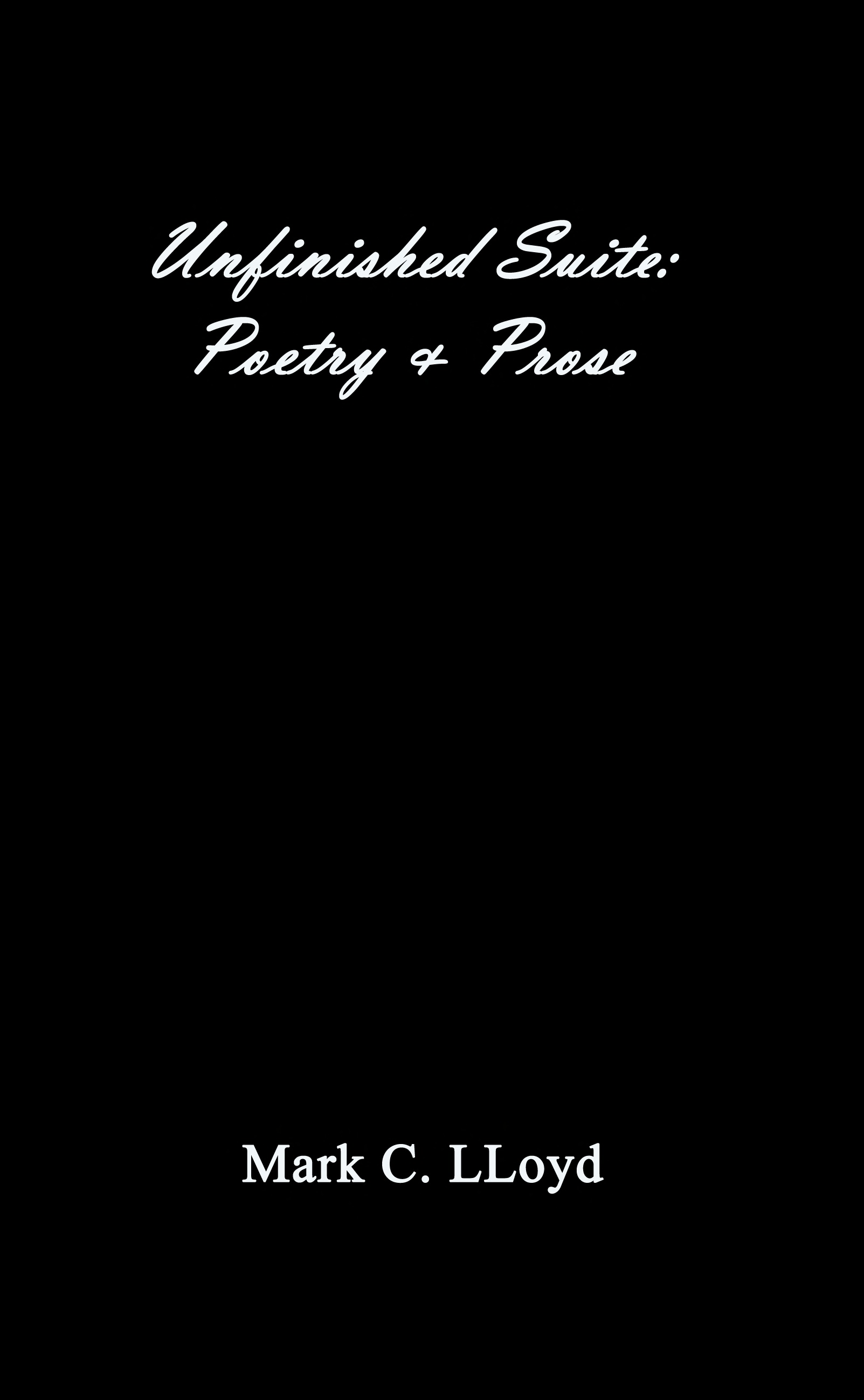 Mark C. Lloyd has mastered the art of living in each moment. He captures and brilliantly documents the details of those moments that most take for granted, as if he sees the future and recognizes the fortune in front of him. He breathes life into every day human interactions.


<<<>>>
New Story of the Month
Reasons
by S. Wilson

<<<>>>
New From

Amelia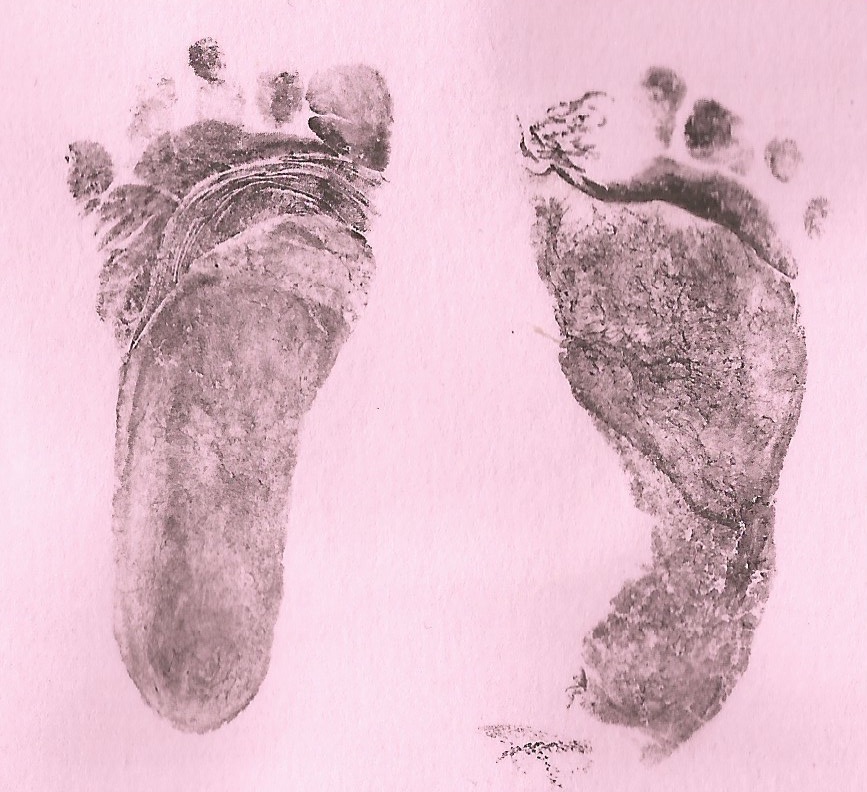 Press
Everyone Can Drum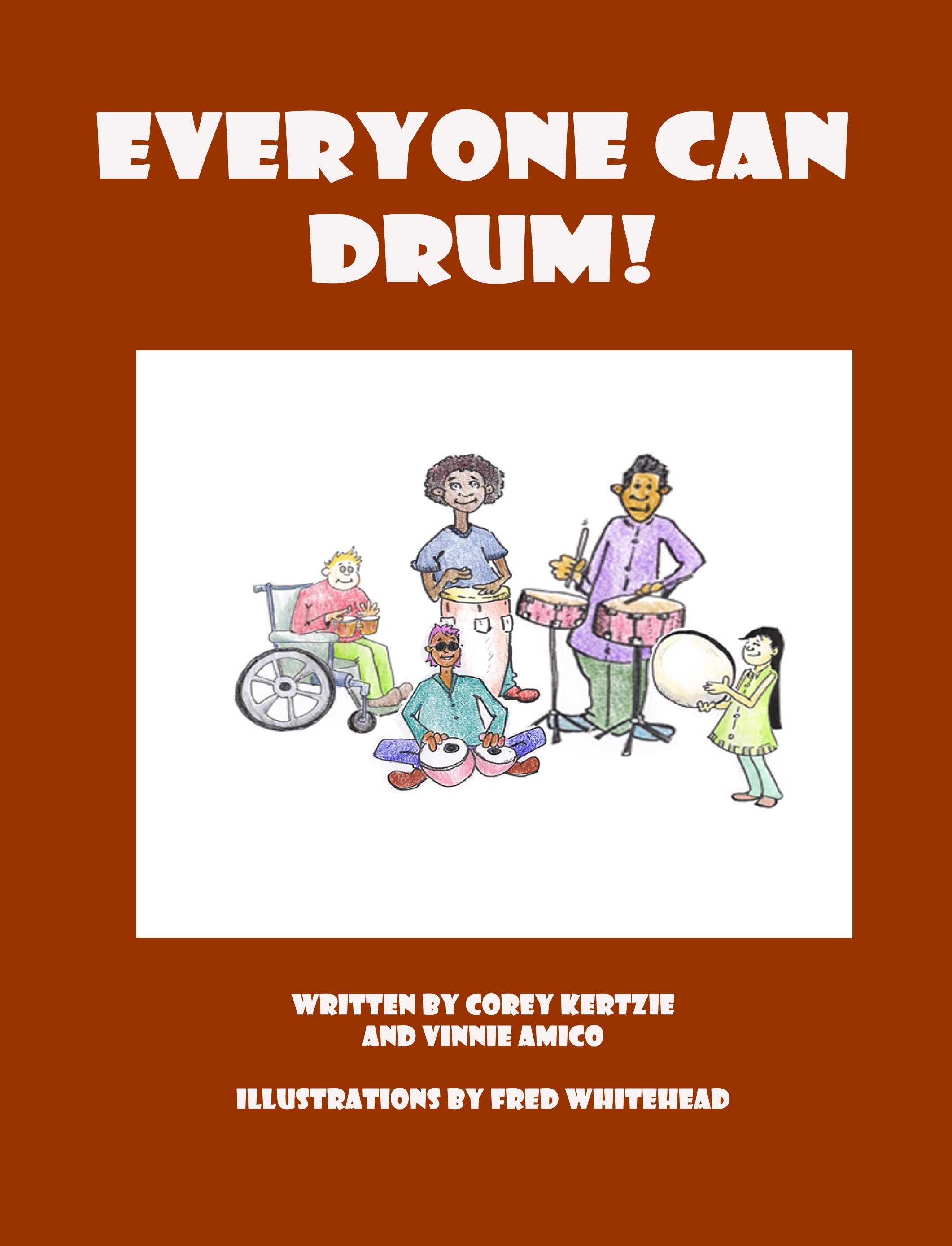 Learn how to drum from professional musicians Corey Kertzie and Vinnie Amico

<<<>>>
New Nonfiction From No Frills Buffalo
Most Likely to Survive
by Joe Kirchmyer and Matthew Faulkner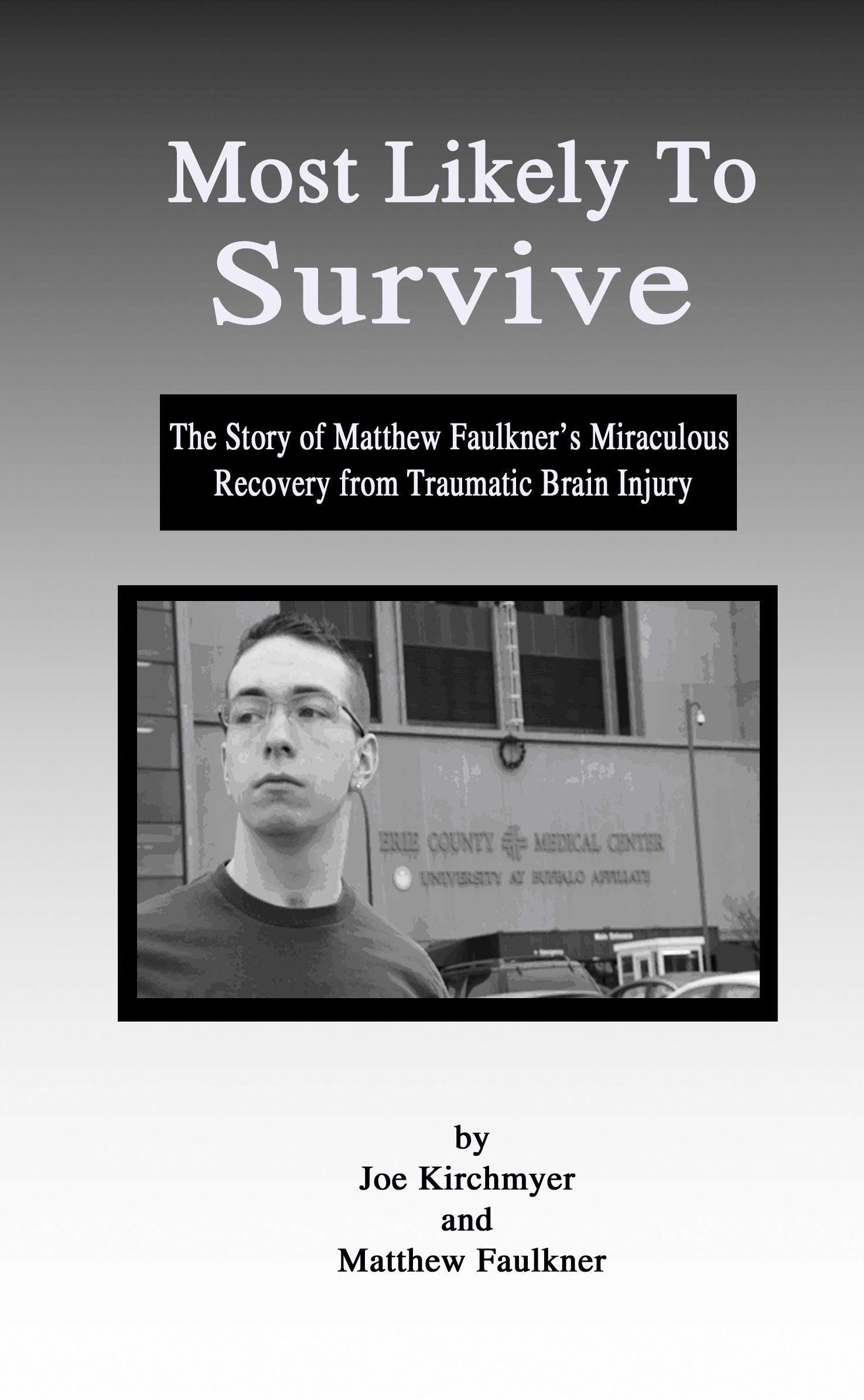 Most Likely to Survive is the real-life story of Matthew Faulkner, a smart and friendly young man who would see his well-planned life change dramatically in the blink of an eye. Voted "Most Likely to Succeed" by his classmates, a near-fatal car accident near the end of his senior year of high school would put Matt into the deepest depth of coma for six long weeks. His chance of survival was near zero, and if he did manage to somehow come out of the coma, he would likely end up requiring constant care in a skilled nursing facility.
Through a series of miracles, Matt would walk out of the hospital and soon after, walk across the stage at his high school graduation to cheers and thunderous applause. Thanks to his rehab physician, a remarkable support system, dedicated therapists, grueling therapy sessions and incredible determination, he would fulfill his goal of not only going on to college, but doing exceptionally well academically. His recovery, which will be lifelong, continues to amaze his friends, family, the medical community and anyone who knows and understands the devastating impact of traumatic brain injury.
There is another side to this story — the religious angle. There are those who credit Matt's amazing recovery to the work of the late Father Nelson Baker, the beloved priest from nearby Lackawanna, New York, who is in need of another miracle as he travels the long path to sainthood in the Catholic Church.
Most Likely to Survive follows Matt's journey through hospitalization and recovery, recording both the milestones and the setbacks along the way. Medical miracle, religious miracle or a combination of both? That's left for the reader to decide.
<<<>>>

Reviews for No Stoppin' This Boppin
No Stoppin' This Boppin'
by Bob and Terri Skurzewski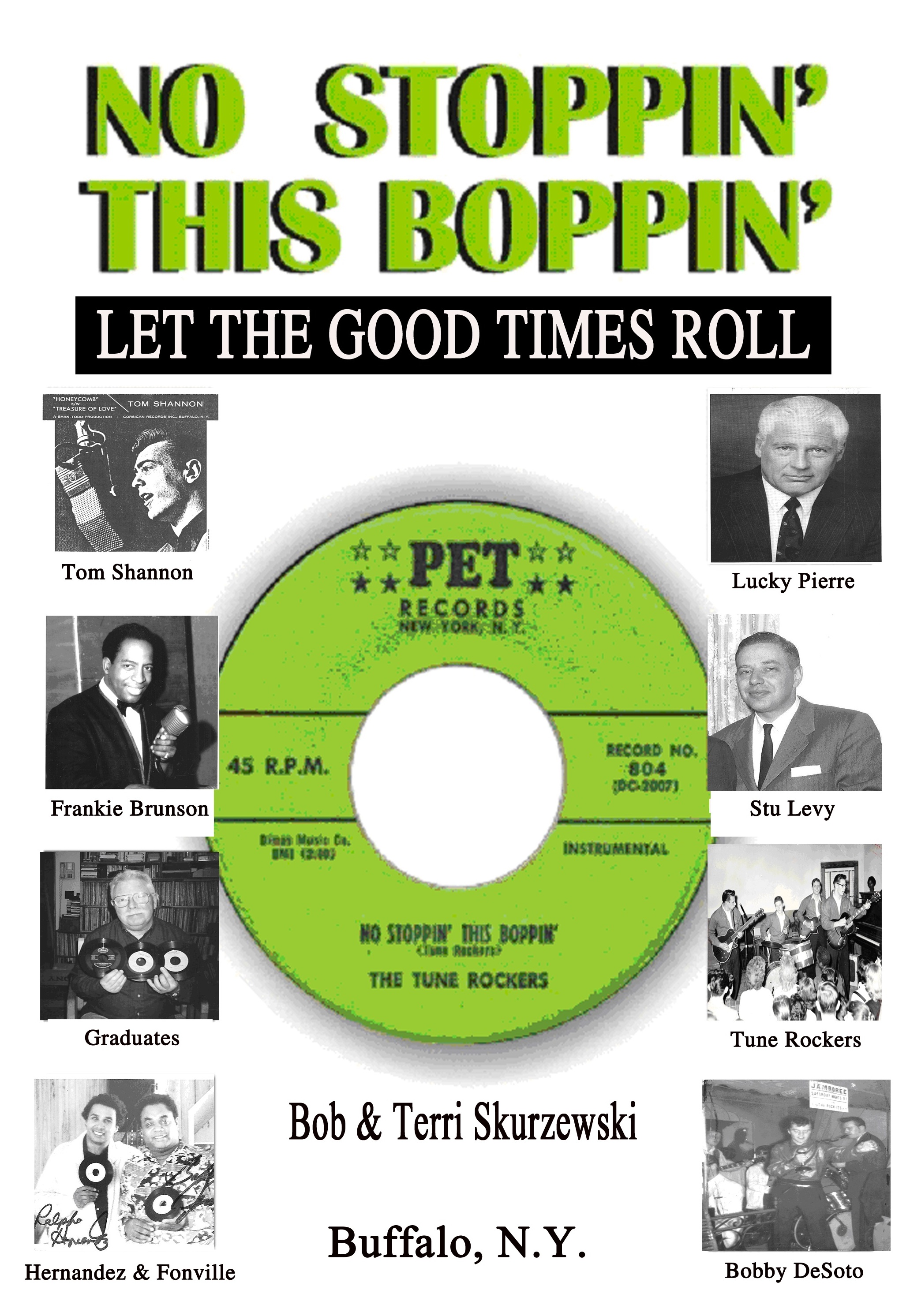 The rock and roll era was the teenagers' "Perfect Storm." It settled hard and fast in Buffalo with underlying currents of music, but in 1957 when WBNY-AM transitioned to the Top 40 music format, everything fell into place.
No Stoppin' This Boppin' is a retrospect of Buffalo from 1950 through 1964 - when AM radio was KING! Buffalo had many great DJ personalities and each interviewed took us behind the scenes and showed how the broadcast industry worked, and how they entertained with their on-air antics.
Readers will be delighted by references to hit-making groups, singers, songwriters and musicians of the era, who talk about how it happened and how they enjoyed the ride. It was a glorious time in post-war America when everybody was under the spell of doo wops, DJs and favorite radio stations.
<<<<<<<<<<<<<<<<>>>>>>>>>>>>>>